"Na boca do povo desde mil novecentos e troca o passo"; "Um litro da icónica Imperial. Nem mais, nem menos"; "Cerveja que 'Sim Senhor'", are some of the messages that illustrate Imperial beer packages all of which inspired on Portuguese popular sayings.
Imperial is a very refreshing, high quality light lager with 4.8% alcohol content. Ideal for drinking on relaxing and socializing occasions with friends, Imperial is here to celebrate spring days with its distinct flavor.
Beer Characterization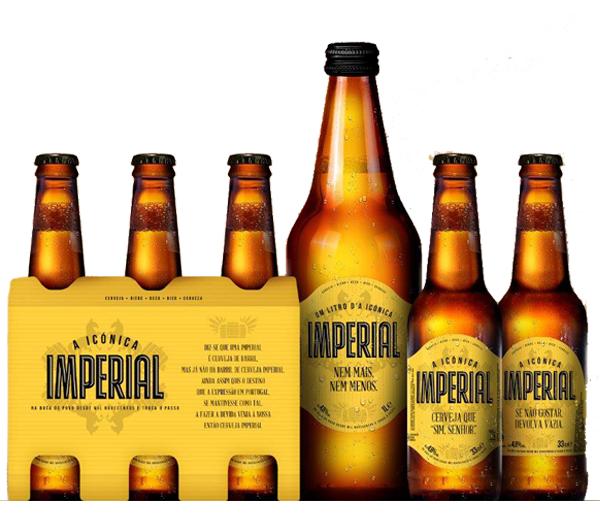 The name "imperial" dates back to the beginning of the 20th century when Germânia, the brewery located where Portugália (Av. Almirante Reis – Lisbon) now operates, was the sole beer brewer and distributor in Lisbon. When Portugal joined the First World War with the allied countries, Germânia changed its name to Portugália keeping the name Imperial, the name by which its draft beer was known.