Bohemia has a gastronomic soul. The way each Bohemia variety is brewed combined with the ingredients and recipes used result in very distinctive beers perfect to accompany and enhance different types of food.
Bohemia Original
Marzen is an amber-colored beer style. Smooth fermentation results in fuller body, toasted malty notes with a surprising dry aftertaste.

Food pairing: perfect with red meat.
Style: MARZEN
Alcohol content: 6.2%
Serving temperature: 6-10ºC
Available since: 2005
Beer Characterization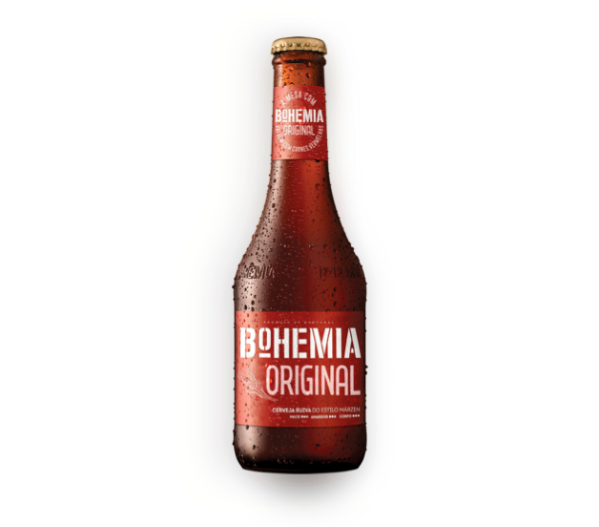 Bohemia Bock
Full body beer with a strong taste, dark color, intense malty character which will surely take true beer lovers by surprise.

Food paring: perfect with roasts and stews.
Style: BOCK
Alcohol content: 6.5%
Serving temperature: 8-12ºC
Available since: 2017
Beer Characterization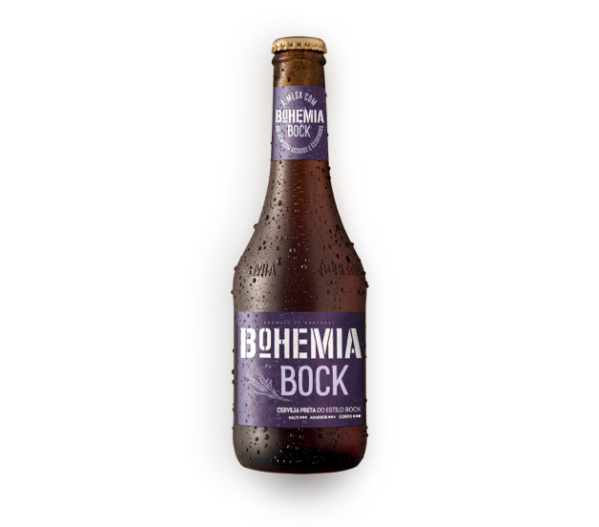 Bohemia Puro Malte
Medium body amber lager, very refreshing with a pronounced bitterness.

Food pairing: Poultry, game, salads, fish and seafood
Style: AMBER LAGER
Alcohol content: 6%
Serving temperature: 4-8ºC
Available since: 2016
Beer Characterization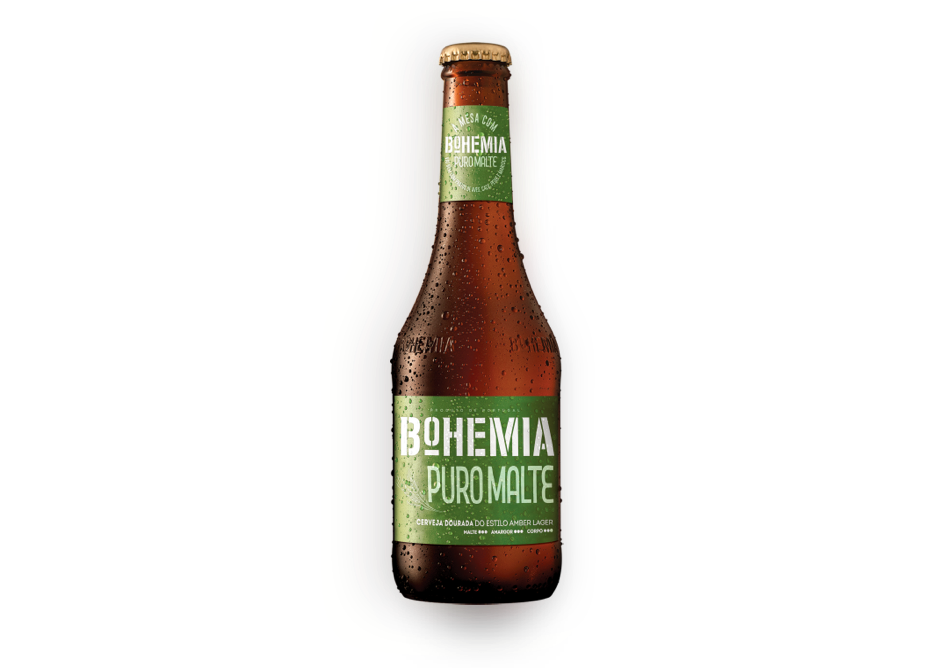 Bohemia Pilsener
A light and light-colored beer produced with cereal from Alentejo. Very refreshing taste where malt's sweetness contrasts with moderate hoppy bitterness.
Ideal drink for everyday meals.
Food pairing: Light meals and snacks
Style: PILSNER
Alcohol content: 5.7%
Serving temperature: 4-8ºC
Available since: 2019
Beer Characterization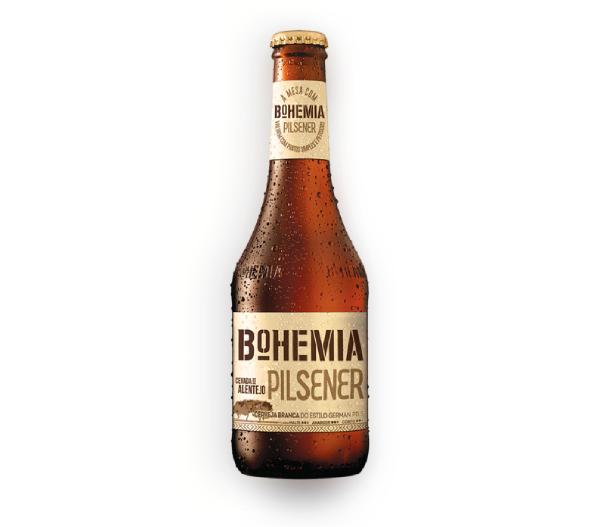 Among the most important awards are:


Monde Selection:
4 International High Quality Trophy Medals in 2008, 2011, 2014 and 2017;
16 Gold Medals in 2006, 2007, 2008, 2009, 2010, 2011, 2012, 2013, 2014, 2015, 2016, 2017*2 (Original Bohemia and Pure Malt Bohemia), 2018 (1 Original Bohemia, 1 Pure Malt Bohemia and 1 Bohemia Trigo) and 2019 (Original Bohemia)

International Taste Quality Institute
Quality Medal in 2006

Distribution Masters
2006 and Grand Prix in 2006
2017 in the beer category

Voted Flavor of the Year in 2009

Media & Advertising Communication Awards
2018: "Activity Sectors", category "Major Consumption Products – Beverages" and "Events and Sponsorships", in the "Activation" category
The launching of SAGRES BOHEMIA® was a great success and it became a Case Study on an international level.
The actor, Pierce Brosnan, former 007 secret agent, was the face of the publicity campaign of SAGRES BOHEMIA®.
SAGRES BOHEMIA® is the only gourmet beer to be awarded 4 consecutive gold medals at the Monde Selection Awards