 Sustainability
Environmental
Reach carbon neutrality
Net zero emissions in production by 2030
Carbon neutral value chain by 2040, 30% absolute reduction by 2030
100% sustainable ingredients (hops, barley) by 2030
Maximise circularity
Zero waste to landfill for all our production sites by 2025
Turn waste into value and close material loops throughout the value chain – strategy & targets
in development
Towards healthy watersheds
Fully balance water used in our products in water-stressed areas by 2030
Maximise reuse and recycling in water-stressed areas by 2030
Treat 100% of wastewater of all breweries by 2023
Reduce average water intake to 2.6 hl/hl in water-stressed areas, and 2.9 hl/hl worldwide by 2030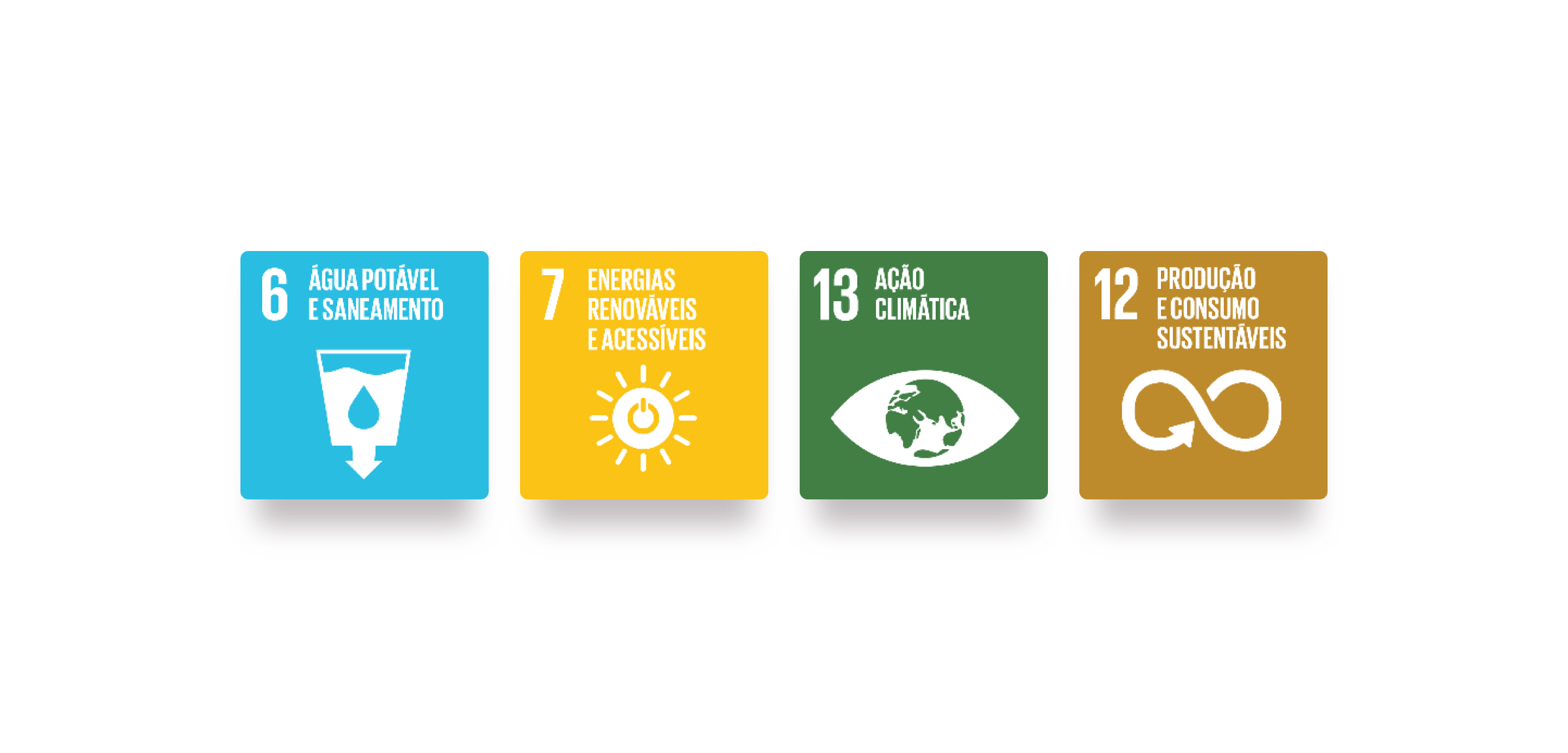 Photovoltaic Panels
We invest in renewable energies as alternative sources in our production units. Recently we installed 6 300 photovoltaic panels, 3 150 panels in the Vialonga Brewery and 3 150 panels in the bottling plant of Água de Luso, for self-consumption, with an installed generating capacity of 1 MWp in each of these facilities. Involving an investment of 1.4 million Euros, this will generate a total of 2,845 MWh/year in solar energy and an expected reduction in consumption of 5% in the Vialonga Brewery and 20% in the Água de Luso bottling plant.
This project will also lead to a reduction of around 1.200 tons/year in CO2 emissions, the equivalent to the annual CO2 captured by 53 000 trees. Energy-efficient vehicles
We also invest in the transition to logistics processes that reduce carbon emission levels. We have been developing several projects in both primary and secondary distribution. In addition to optimizing routes and loads and using more energy-efficient vehicles in our primary distribution fleet, we have invested in natural gas vehicles.  In Novadis, our distribution company, we have conducted pilot tests with electric vehicles for delivery to our customers. Eco design and package optimization
In the packaging of our beverages, we care about the use of materials that minimize environmental impact resorting to eco design. We have made adjustments in primary and secondary packaging, such as pet reduction, larger formats or incorporation of recycled materials into our packaging, as well as promotion of reusable packages in line with a circular economy. Since 2005, continuous weight reduction projects in PET bottles represent a total cut of 30%, which corresponds to a reduction of about 900 PET tons/year. Protection of hydric resources
We protect our water resources, namely through preservation and maintenance of Sistema Aquífero da Água Mineral Natural de Luso, an exceptional resource with origin in Serra do Buçaco, whose conscientious and sustainable use is at the origin of the brand, seeking to ensure that this pure and untouchable water is available not only to the generations of today but also those of tomorrow.
As we commit to reduce water consumption in production, we are balancing the use of our water resources. So far we have reduced our water consumption by around 20% when compared to 2008. More efficient package
Água de Luso launched a new, more efficient 10 liter Bag in Box, not only in terms of packaging material savings per liter, but also in terms of logistics and transportation efficiency. Recyclable and easy to separate, this package is made with cardboard from sustainable sources (FSC).
Easier to carry and use, its incorporated tap allows consumers to fill up reusable bottles to be taken with them. This new format also protects water from sunlight and adjusts to most fridges.