A new dimension of flavor and freshness!

SAGRES RADLER®, inspired on a Bavarian recipe is a blend of Sagres with natural lemon juice, resulting in a double refreshing drink with a low alcohol content.
SAGRES RADLER®, low alcohol content beer (only 2% alcohol by volume) was launched with the aim of responding to the needs of a public that has a different taste and enjoys lighter and highly refreshing drinks.
Beer Characterization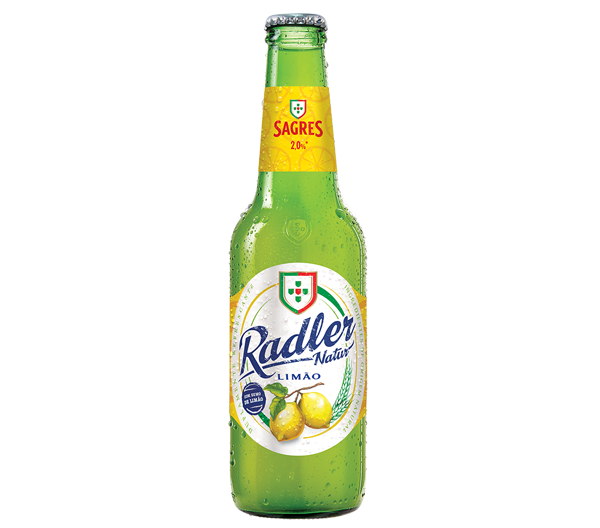 Among the most important awards are:
- Elected "Product of the Year" 2014 - Marketing Innovation Grand Prix
- Monde Selection – Gold Medal in 2014 and 2015
- Distribution Masters 2014 - Prize in the Product (Beverages) and Grand Prix category