Luso de Fruta is a refreshing drink that combines Água Mineral Natural de Luso with fruit juice.
With no artificial colorings and preservatives, it contains only the natural sugar of fruit making it a healthy choice for the whole family.
Luso de Fruta can be enjoyed throughout the day, at meal times and basically on any occasion.
Following the latest health trends and now available in four irresistible flavors, Luso Fruta Melancia (watermelon), Luso Fruta Limão (lemon), Luso Fruta Frutos Vermelhos (red berries) and Luso Fruta Maçã (apple) this fruit flavored-water has become increasingly popular among consumers.
Soft Drinks Characterization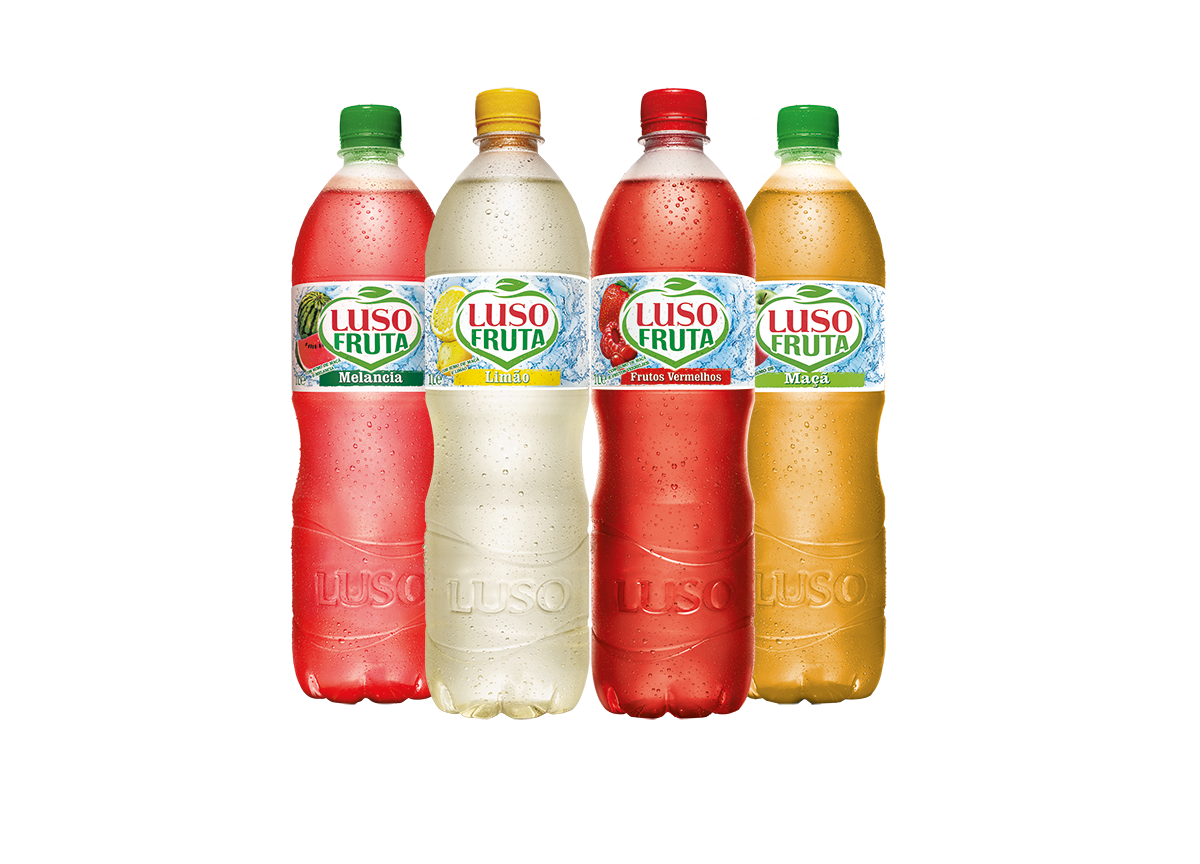 Among the most important awards are:
Voted "Product of the Year" in 2012
Distinguished, in the Product-Water category, with the Masters of Distribution trophy in 2012
Monde Selection – Great Gold Medal in 2014 (Luso de Frutas Red)